VIDEO PRODUCTION

Our heart beats in frames per second.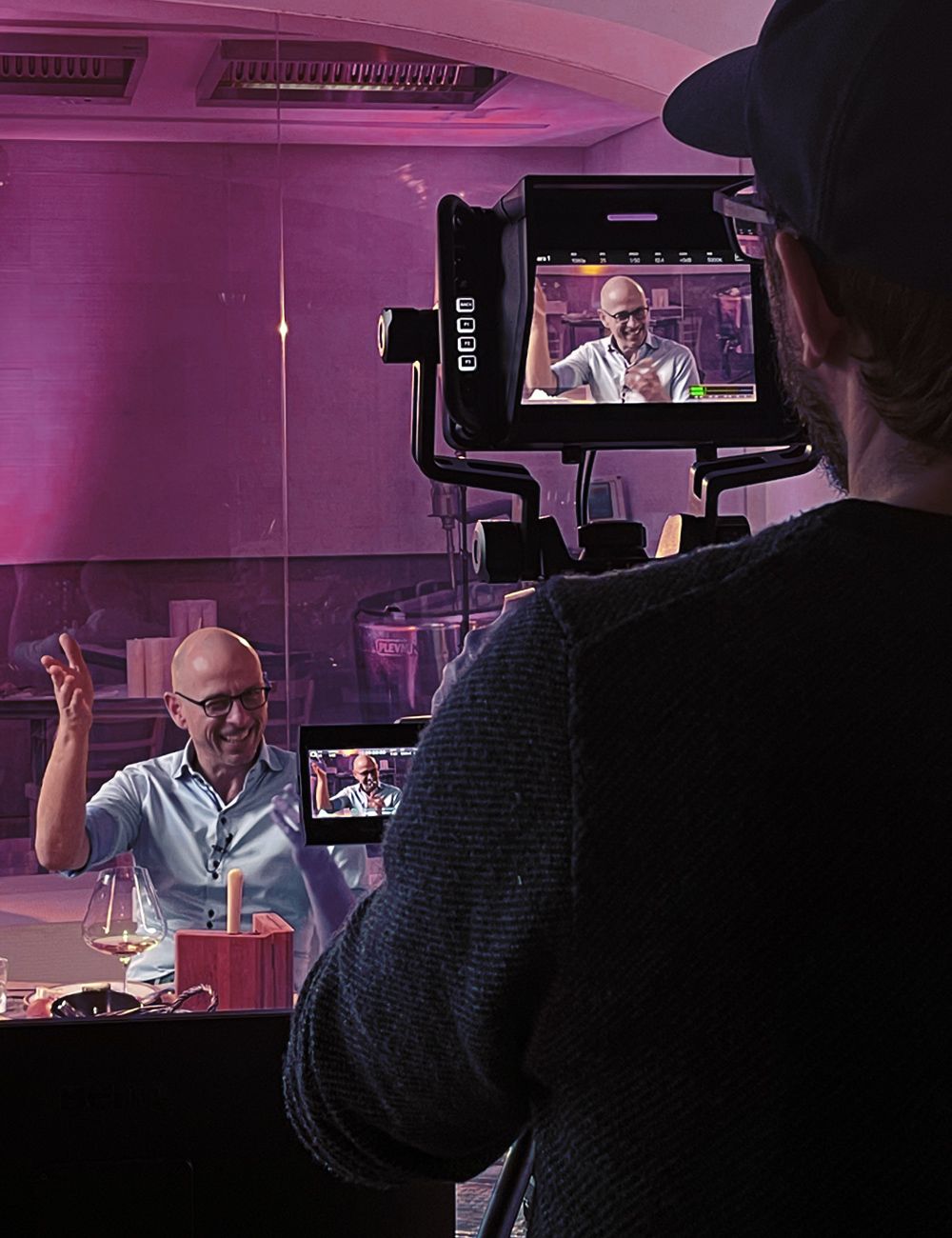 We chase moments - whether after movies, business-events, product-, music, or image videos. Our goal is to capture unique moments that cause astonishment, joy, and goosebumps and to reproduce them through our eyes.
Our team includes not only talented camera operators, motivated cutters, and trained technicians, but also tech nerds who ensure with their enthusiasm for video and camera that every film becomes a masterpiece.
WHAT WE DO:

This is part of it.
conception and planning of film projects
filming and recording on location
editing and post-production of film material
color correction and grading
visual effects and animation
creating voice overs
customer support and consulting throughout the production process
moving pictures
are our specialty.
We see ourselves as a partner for everyone who needs high-quality camera and film technology in Vienna, Austria, and everywhere. Our wide selection of equipment and accessories from leading manufacturers guarantees that you will find the right equipment for every project.
Visit us online today or contact us to schedule your next video production with us. We look forward to helping you tell your story. See for yourself- use our online form.
FOR YOUR SOCIAL MEDIA PRESENCE

professional content
Do you want to score with your company on Facebook, YouTube, or TikTok, or fill your social media accounts with high-quality video content? It's worth it because nowhere else can you reach so many people as quickly!
Additionally, you can address your target group directly on these platforms.
Of course, in addition to video production, we also take care of the creation of graphics and animations.
ANIMATIONS AND BACKGROUNDS
Animations are trendy. Good storytelling is just as important as the technical aspect. So, tell us your story we'll take care of the visualization! Our motion designers will also be happy to conjure animated backgrounds on LED walls or projections to create the right atmosphere at your event.
Would you like to commission a video production? You need a good image film, an animated background for your event or new content for your social media account? Call or write us because at Frameworks you are in the best hands!